Everything you need, starting at $119
Our team of Estate Planning Attorneys has done all the legal legwork, so all you have to do is tell us about you!
LAST WILL AND TESTAMENT
Who will care for your kids and who gets your treasured possessions should be YOUR decision.
LIVING WILL / ADVANCE DIRECTIVE
When facing big decisions concerning "life support", your family will know what your wishes are.
HEALTHCARE POWER OF ATTORNEY
Should you ever be in a situation where you're unable to make health-related decisions for yourself, you need someone to speak to doctors on your behalf.
FINANCIAL POWER OF ATTORNEY
You worked hard for what you have. Whom do you trust to handle any and all of your financial obligations if you can't?
It's Super Easy
State-specific and legally binding in just 4 easy steps
Choose
Choose a package for yourself or one for you and your spouse.
Complete
In five minutes you will be shown how to complete your Will and why each step is important. All from your computer or phone.
Notarize
After your Will is saved, print your PDF and visit your local UPS or check with your bank to get notarized!
Update
As life changes, Epic Will is there for you with free updates for life*
*When your representatives create their free account with EpicWill.com to access your documents, you receive free updates to your Will for life! Without sharing your documents with your representatives, updates are only $39.
We have two packages to fit your life. Select which package is right for you and start your Will.
Everything You Need..
..to complete your Will today.
Epic Will comes standard with all the features you need to keep your family safe. Don't choose between complete protection and price.
Free Updates for Life*
Complete Satisfaction Guaranteed
Secure Information
State-Specific Last Will and Testament
State-Specific Living Will/Advanced Directive
State-Specific Health Care Power of Attorney
State-Specific HIPAA Release
Created by Estate Planning Attorneys
Specify Specific Gifts
Personal Property Memorandum
Step-by-step Instructions
*When your representatives create their free account with EpicWill.com to have access to your documents, you will receive free updates for life!
30-DAY Money back guarantee!
We stand behind our attorney-written, state-specific, legally binding Wills. They have been created by attorneys with decades of estate planning experience. But hey, if this doesn't work for you, we'll issue a full refund with some questions asked!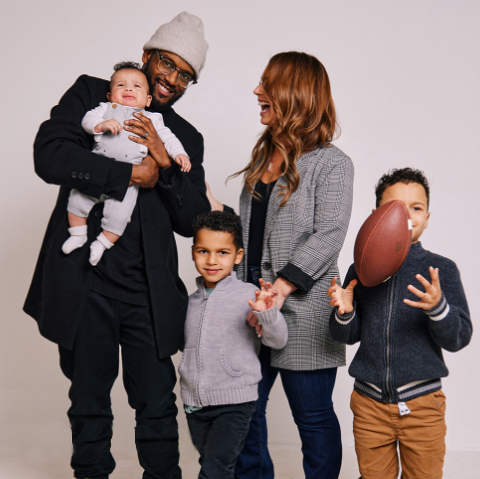 JONNY PENDERGRASS, EPIC WILL USER
Take care of your
Take care of your people.
Your state specific Last Will & Testament will ensure your wishes are executed.
Not ready just yet? Download our free Will Prep Guide!
This free tool will allow you go prepare and understand exactly what and who you are including in these documents. Once you're ready, get started with promo code CANDACE to get 10% Off.